Brian Weir's studio is located in South Dartmouth, Massachusetts.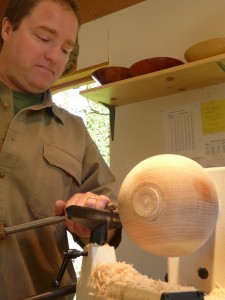 Brian's woodworking career evolved from his experience as a boat carpenter. In 2001, a desire to refine both his woodworking skills and design vocabulary led him to the Center For Furniture Craftsmanship. Upon completion of an intensive program, he returned to Dartmouth and set up shop.
WCAI Cape and Islands NPR station . Creative Life story by Jakob Lewis.